2020 Rees Cup Series
This is a season long point's race modeled after the PGA Tour's Fed Ex Cup.
Open to ALL CLUB MEMBERS
For 2020 we have planned 7 regular season events, 4 major events and 3 playoff events which includes a final event. Each qualifying event will be worth points, with major and playoff events worth more. Members will be awarded points based on the position that they finish for that tournament. Season ranking will be based on your best 8 of 11 regular season events, plus your playoff events. This will allow folks to miss a few regular season events, including majors, but the playoffs will be critical.
There will be prizes paid out for each event. The season winner will receive golf shop credit, a Rees Cup trophy to take home and their name on the Rees Cup which will remain in the clubhouse.
There is no entry fee to become part of the series, but each event will have an entry fee. If you enter a Rees Cup tournament you are automatically entered into the Rees Cup Race.
We also want to thank Gary O'keefe and Bob Davis for volunteering their time for this year's Rees Cup.
Good luck to everyone! We hope everyone's goal is to have a great time!
For more details contact our Pro Shop.
---
Congratulations Rich Peck, our 2020 Rees Cup Champion.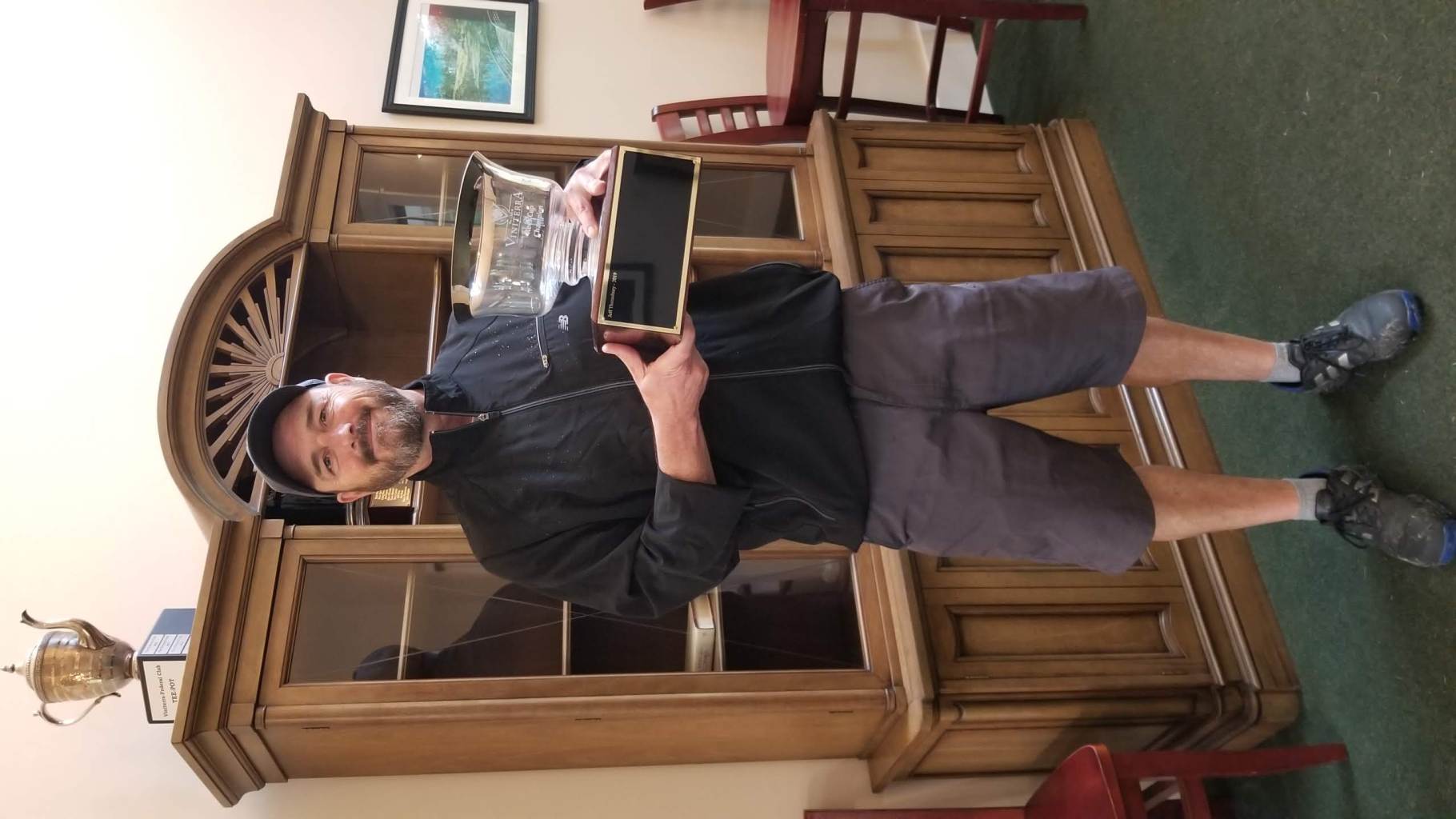 Top 10
1st – Rich Peck
2nd – Jeff Rice
3rd – Dwane Chisenhall
4th – Kary Nicholson
5th – Steve Cline
6th – Frank Vicario
7th – Bruce Henderson
8th – Gary O'Keefe
9th – Noel Tuck
10th – Jason Peck