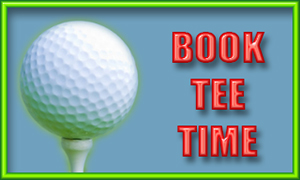 Welcome to The Club at Viniterra
The Club at Viniterra is an 18-hole championship course designed by Rees Jones, located 20 miles east of downtown Richmond in New Kent. The golf course is adjacent to the award-winning New Kent Winery and is the centerpiece of the unique and upscale Viniterra residential community.
The golf course routing incorporates a variety of diverse, natural features, including frequent and dramatic elevation changes. The course, capable of measuring anywhere from 5,200 – 7,725 yards is designed with infinite flexibility. Multiple tee angles, combined with the thoughtful and strategic location of a variety of grass, sand and water hazards, assure an enjoyable experience for all skill levels.
In Recent News…..
The Club at Viniterra was recognized by Golf Advisor in it's Best of 2016: Top 20 Golf Courses in Virginia.  Using criteria of reviews made by golfers in the last 12 months, Viniterra was rated the #3 Golf Course in Virginia!  Winning the sub-category of Best Course Conditions in the State!  See the article and full list below:
The Club at Viniterra was featured in Virginia Golfer Magazine: Great Holes section.  The January/February issue came out early in January and the beautiful eighteenth hole here at Viniterra was the main focus of David Partridge's bi-monthly section.  See the article in the link below:
—————————————————————————
Join the Viniterra Family!
Keep up to date with all that's going on at Viniterra!
And get entered into our FREE round drawing in the process!
Sign-up for email alerts to receive tournament updates, email specials, and Viniterra newsletters.